Spedition Hermesmann – Our team is waiting for you!
You're a truck driver, logistics employee or other professional? We have got your next dream job. Don't believe us? Start the video and convince yourself!
Hermesmann – A very special local transport and logistics company
Our employees are the most important ressource for providing the best services to our customers. We support every employee from the very beginning. Satisfaction, sustainability and innovation are the most important elements of our success.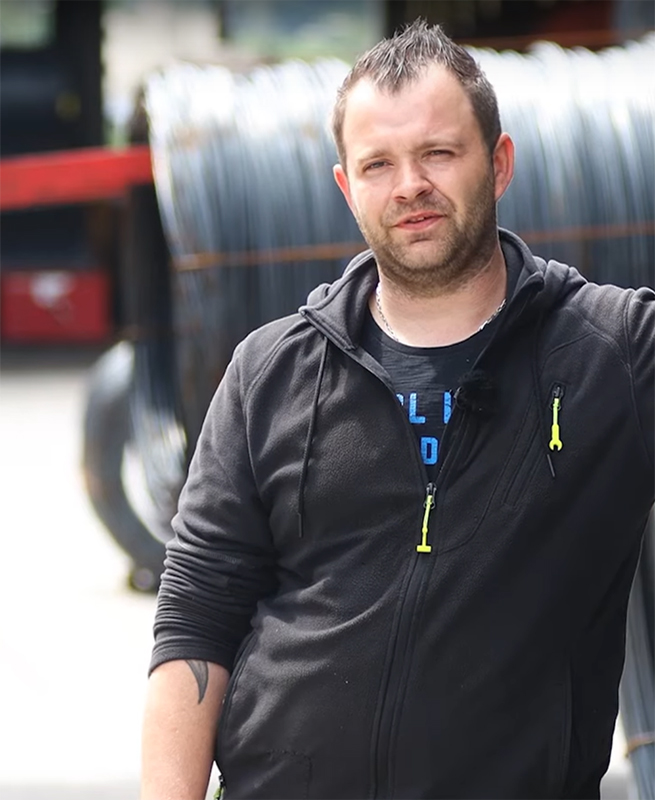 Does this sound familiar to you?
You get frustrated every day by doing the same things in your job? You do not see any progress in your career?
You provide your full power, but feel like you're not being appreciated appropriately?
You feel like you're just a small piece in the system instead of a valuable team member.
Do you rarely make it home in the evenings?
Does your routes often require, that you spend the night far from home and you only get to see your family on weekends?
Do you lack perspectives for further development?
Do you feel like you're standing at the same place and there are no opportunities for improvement?
What is special about Spedition Hermesmann?
We can only be as good as our employees. That is why we invest in perfect training for everyone on the team. This includes everything from VDI certification to hazardous goods approval.
Our team enjoys their work and we want to keep it that way. That's why each driver is provided with their own perfect vehicle equipped with all the necessary comforts..
Minimum wage is not enough. Our employees earn above-average salaries through performance bonuses. Our numerous special benefits keep the team fit and healthy in all life situations.
Through latest technologies, we are getting closer to a sustainable transport industry every day. When working for us, you use vehicles equipped with state-of-the-art energy technology.
Commitment and performance pay off at Hermesmann. We promote each employee through individual trainings and development opportunities. Our goal is to fully realize the potential for each member of the team.
With us, it never gets boring. Our wide range of services allows you to choose your preferred area – from beverages to hazardous goods. What would you like to do?
You can benefit from our services.
Employee satisfaction

96%

96%

Employee turnover

5%

5%

Sustainability

85%

85%
Your advantages as part of the team Hermesmann
As part of our team you benefit from many unique advantages. Which ones are particularly interesting to you?
Training
Individual training and development opportunities for all members of the team.
Benefits
Above-average salary and performance bonuses.
Career
All paths are open for you. Everyone is supported to the best of their ability without any restrictions.
Join the Hermesmann-Team!
Our employees are looking forward to you. See what they have to tell you.
Getting your dream job is as easy as this
Just send us your contact details and some important information in advance. Simply use our convenient form. We will contact you promptly to discuss everything further. You do not need a special cover letter. We hire reliable drivers and logistics employees, not copywriters.
Chat with us
We talk with you on site or via video chat.
Start your dream job
If everything fits for you and us, you can start as soon as possible.
Do you want to keep being angry every day
Do you want to continue being upset every day about poor working conditions, unfair pay, and lack of appreciation? It's time to make a change.
Apply now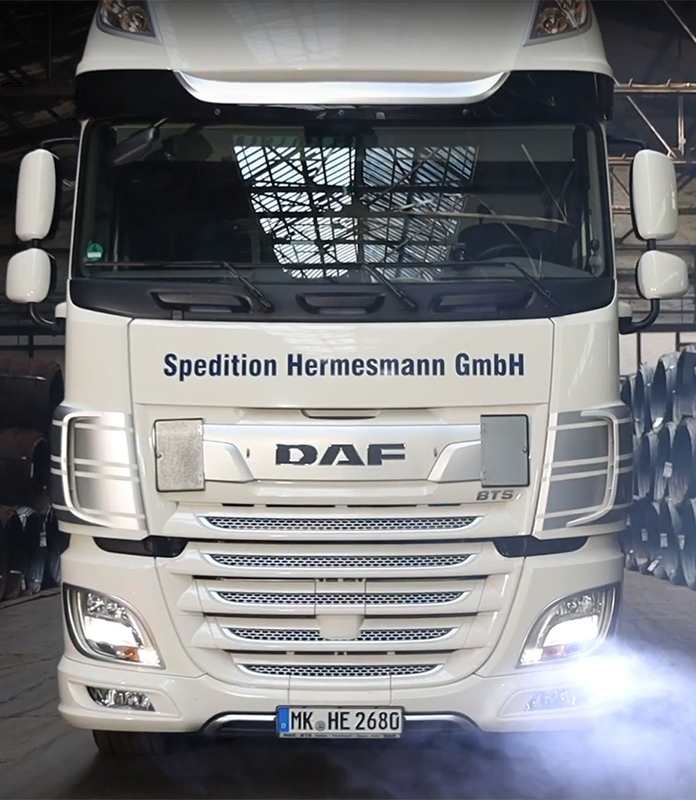 Spedition Hermesmann is a family-owned and operated mid-sized company. Since 1958, we have been active as a local transport forwarding company, a partner for railway handling, and in the processing and management of our customers' shipments. With our own fleet of vehicles, supplemented by various national and international cooperation partners, we work nationwide and cover a large area.
Our high quality standards directly benefit our customers and employees and are continuously documented through certifications.
Our efforts in sustainability and resource conservation are unparalleled in the industry.
Just one more step to your dream job.
By submitting the form, you agree that your data will be electronically stored and used for the purpose of processing your request. You can revoke this consent at any time. Here you can find the data protection information for applicants.
We are happy to receive your application. If you have any questions, please give us a call.
+49 2374 9391-16